Brush Cleanup on Forbes
I and other members of the Oakcliffe community have worked to cut back the brush growing over and through the fence along Forbes entering Oakland. Just to clear the brush overhanging the sidewalk at the end of Ophelia Street took seven of us volunteers nearly three hours of work using hand tools. See the before and after pictures of our efforts.
Above Hydrant Before Cleanup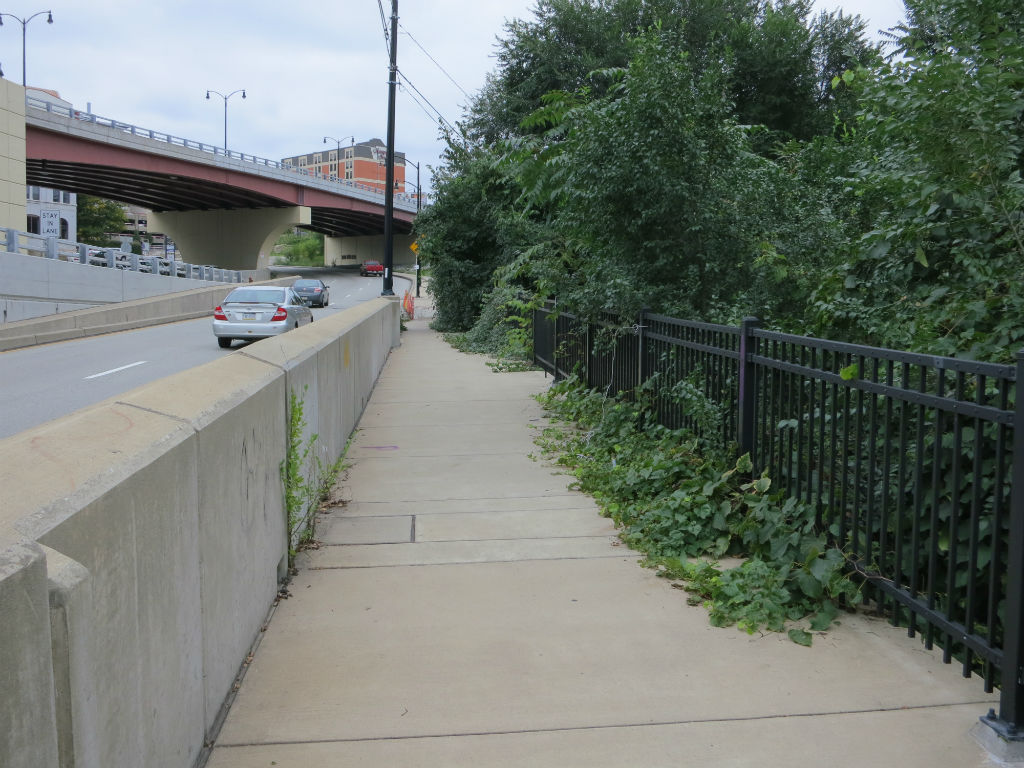 Below Hydrant Before Cleanup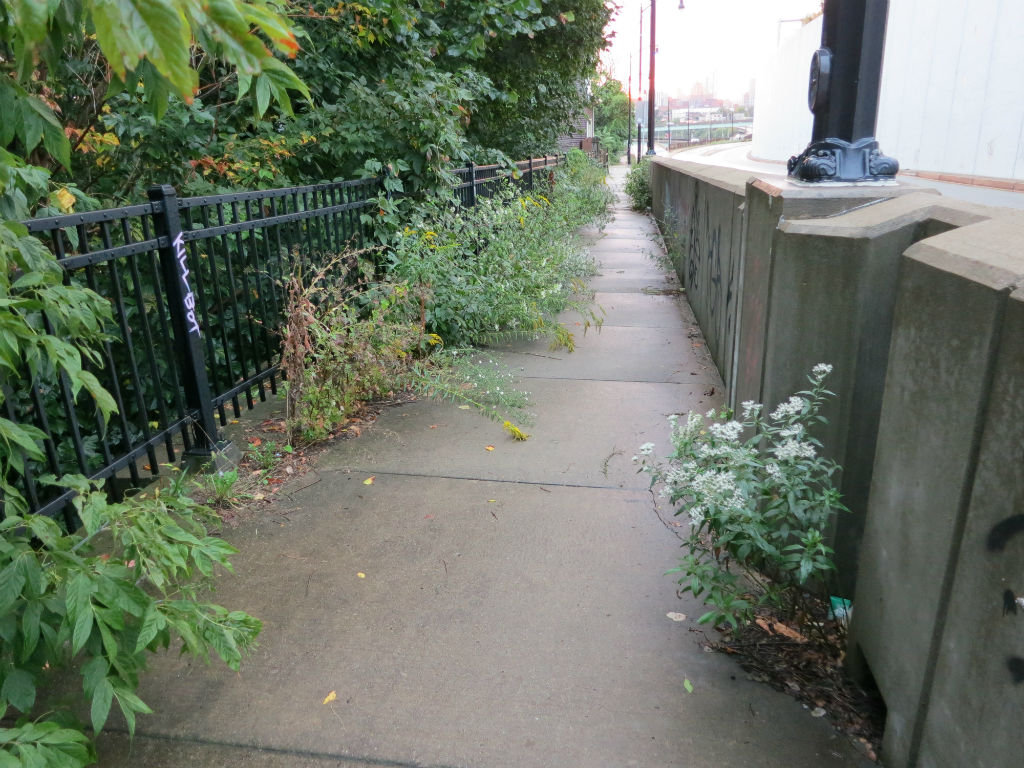 Above Hydrant After Cleanup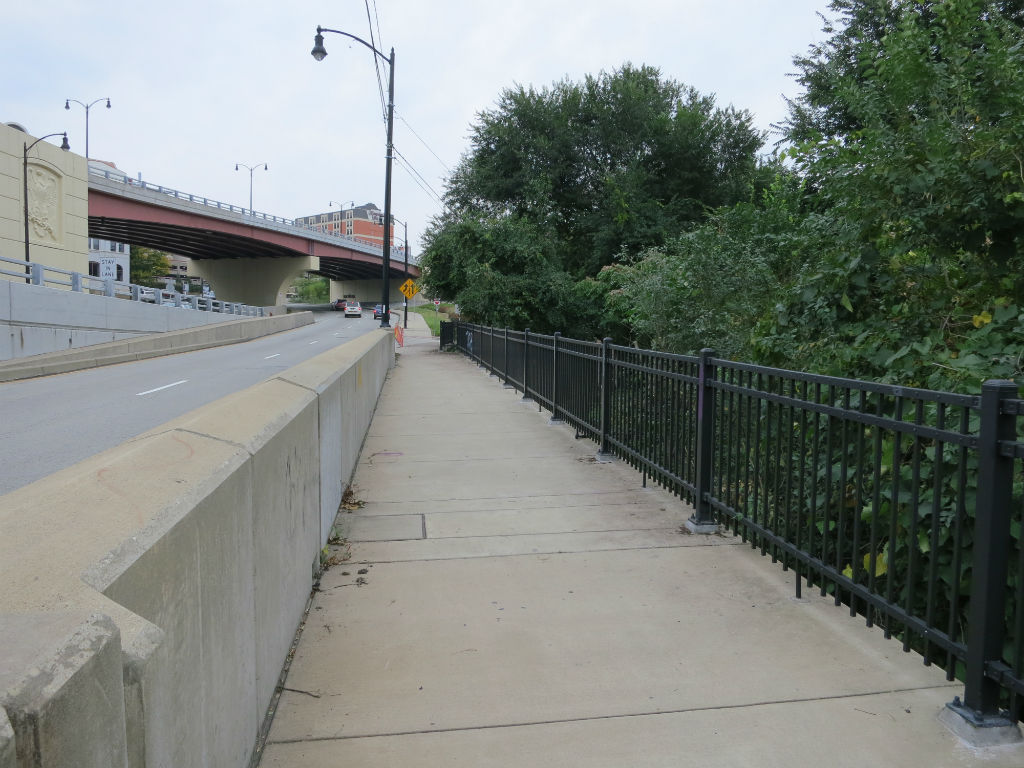 Below Hydrant After Cleanup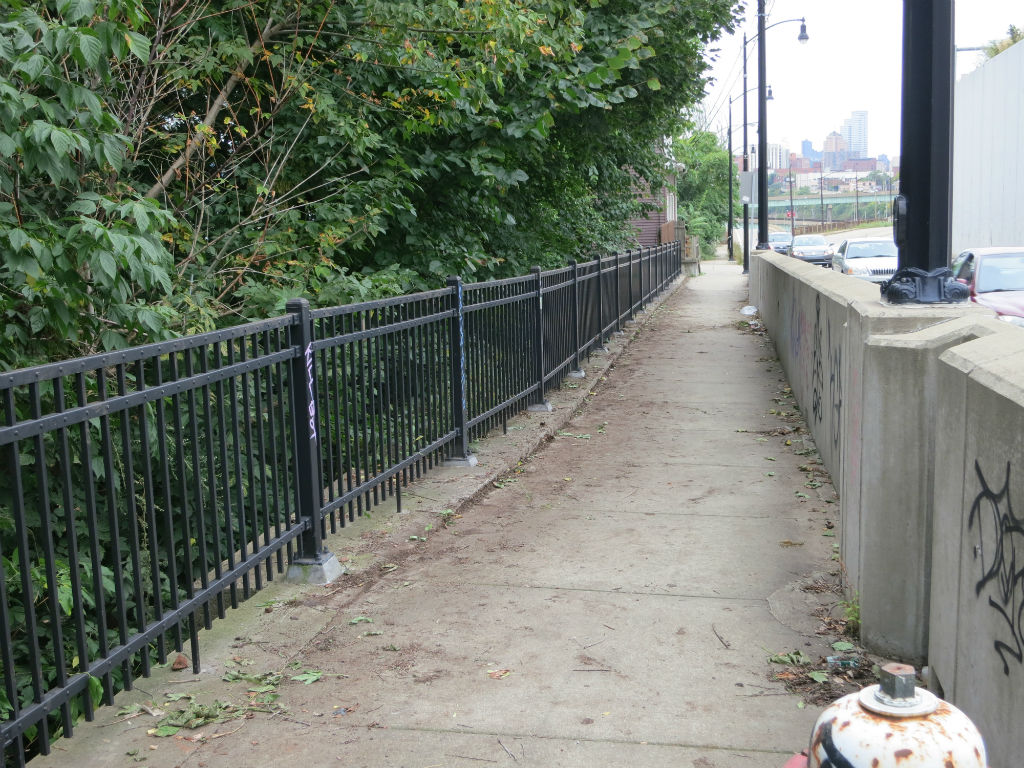 End of Ophelia Street After Cleanup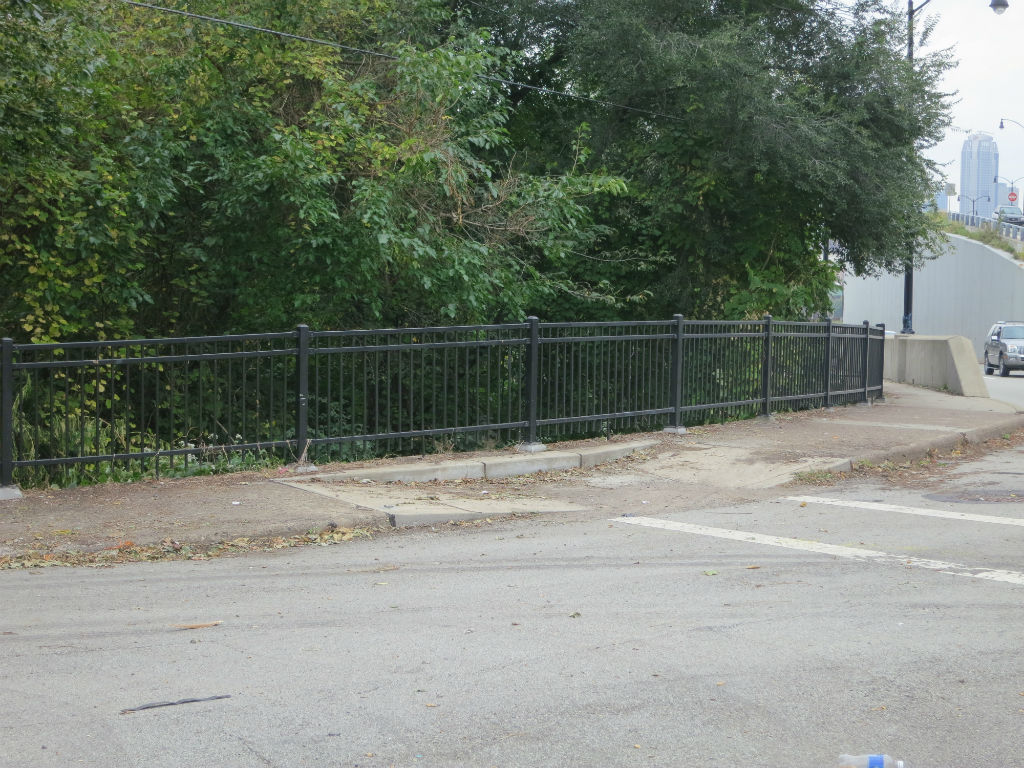 Area on Forbes Still to Be Cleared
For the lowest section of this fence next to the I-376 exit ramp we need some help. Behind this small area of fence there is a very steep hill and a wall with a 30 foot drop down to the highway! This area is just too dangerous for us to cut back ourselves. See the pictures of this section of overgrown brush at the top of the exit ramp. This area needs to be put on the state highway schedule to be trimmed.
Brush on Forbes Looking East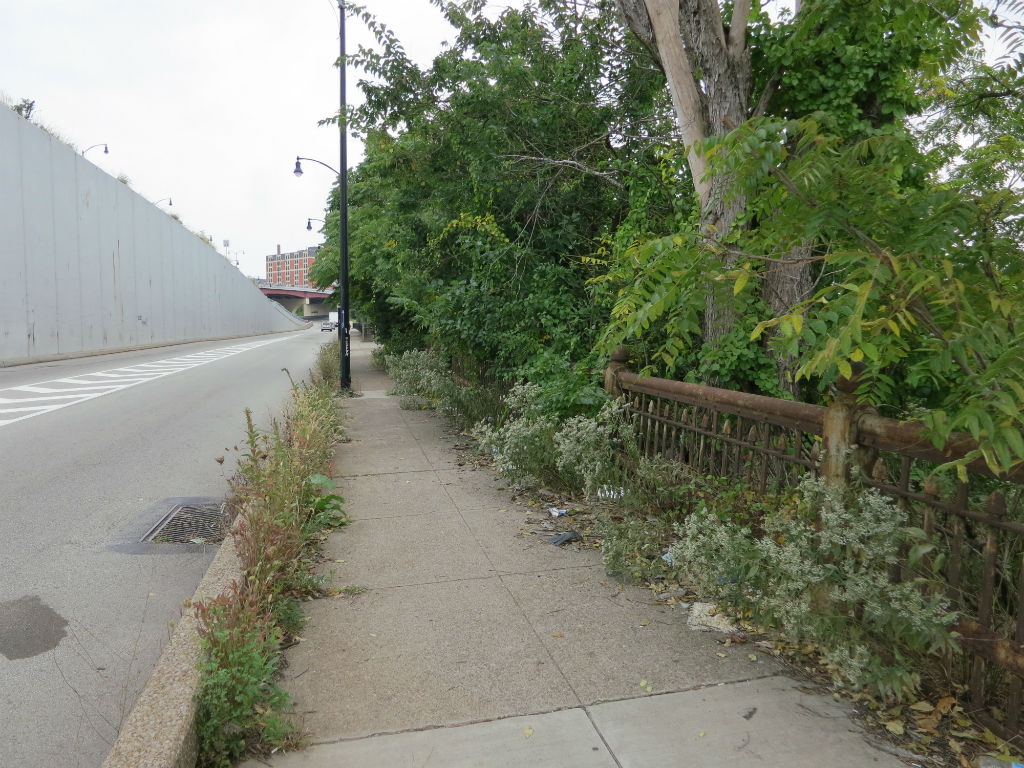 Brush on Forbes Looking West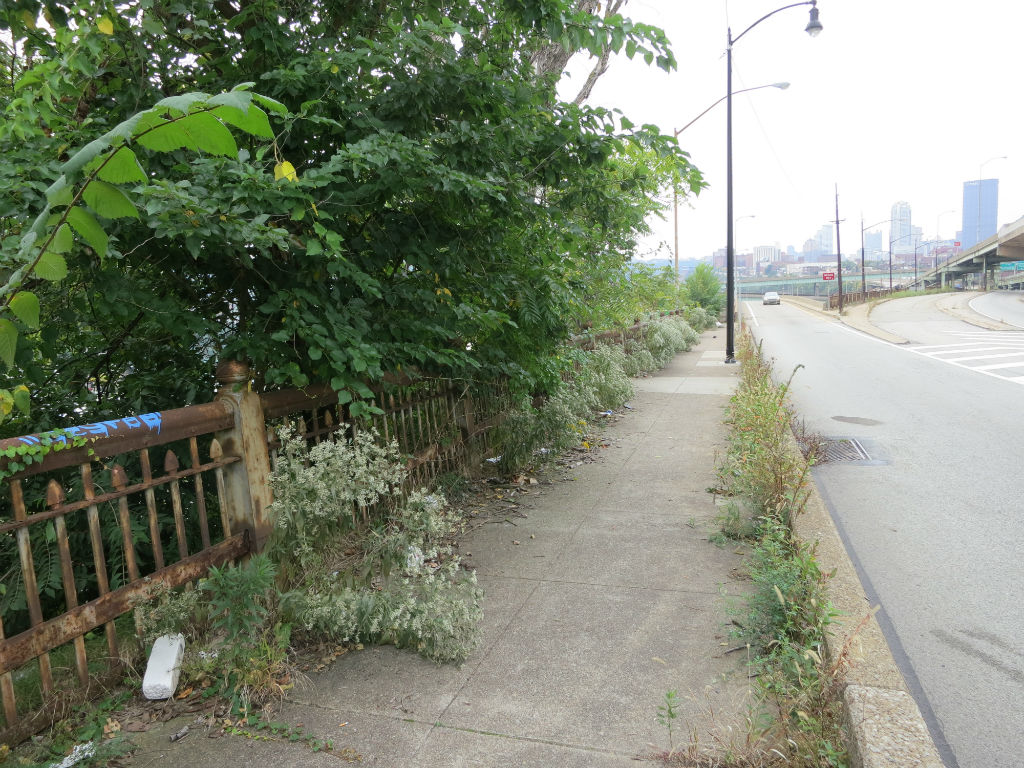 Dead Tree on Forbes
There is a large dead tree on the small piece of land along Forbes that is beyond the ability of our community group to clear. When that tree starts dropping branches, if they fall in one direction it is likely they will fall onto the high-speed exit ramp, or if they fall in the other direction, onto I-376 itself.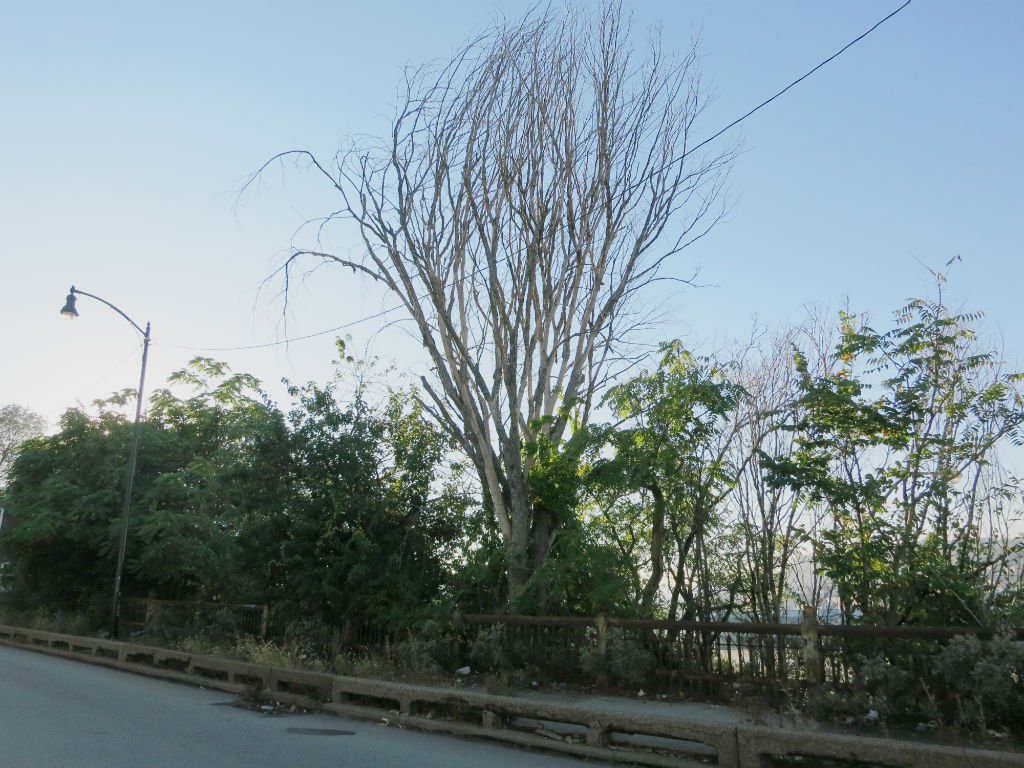 UPDATE:
After a call to the Pennsylvania Department of Transportation (PennDOT) about this potentially hazardous situation, extensive cleanup has now been done on this site.
View of Cleared Sidewalk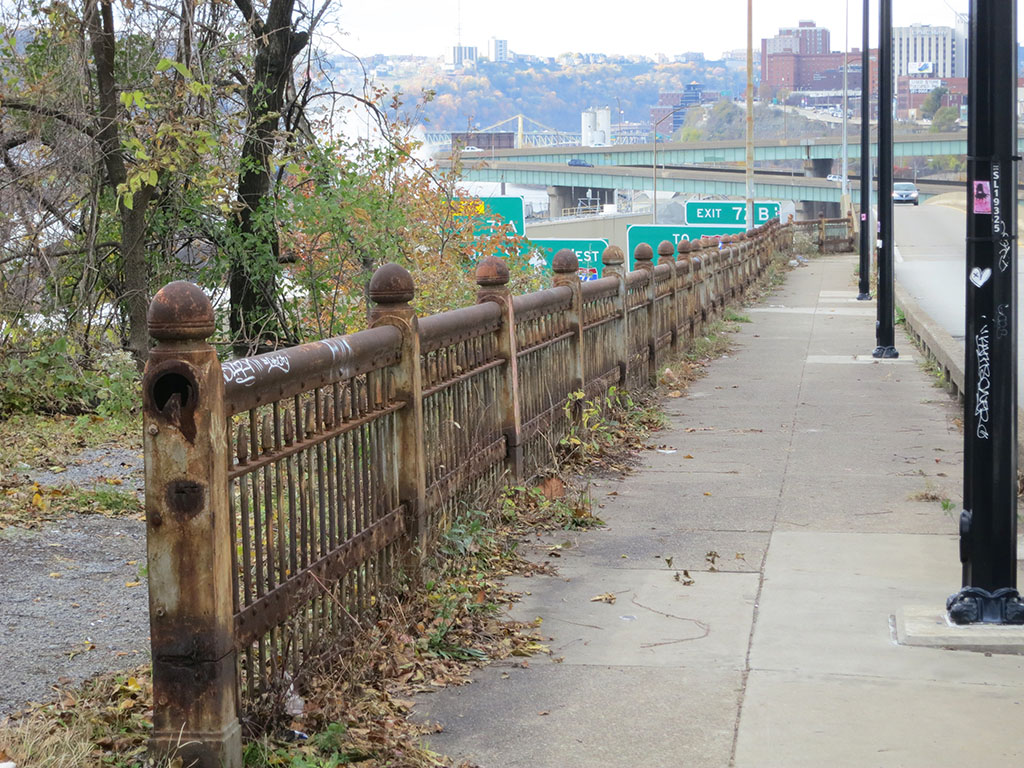 View of Embankment with Cut Tree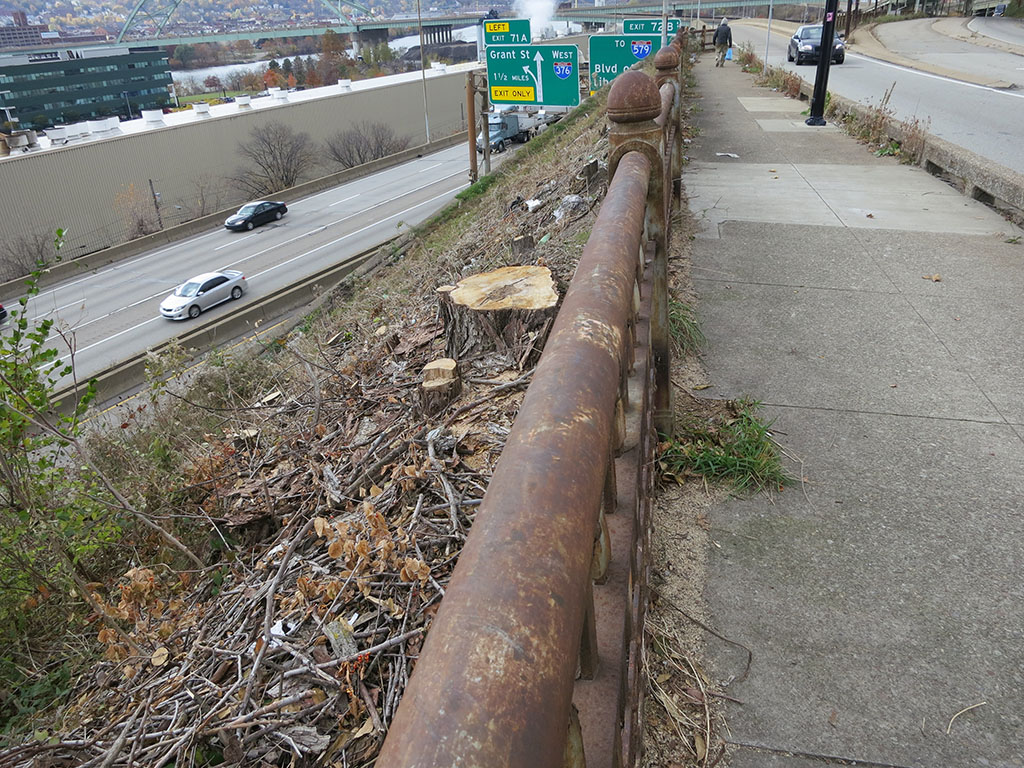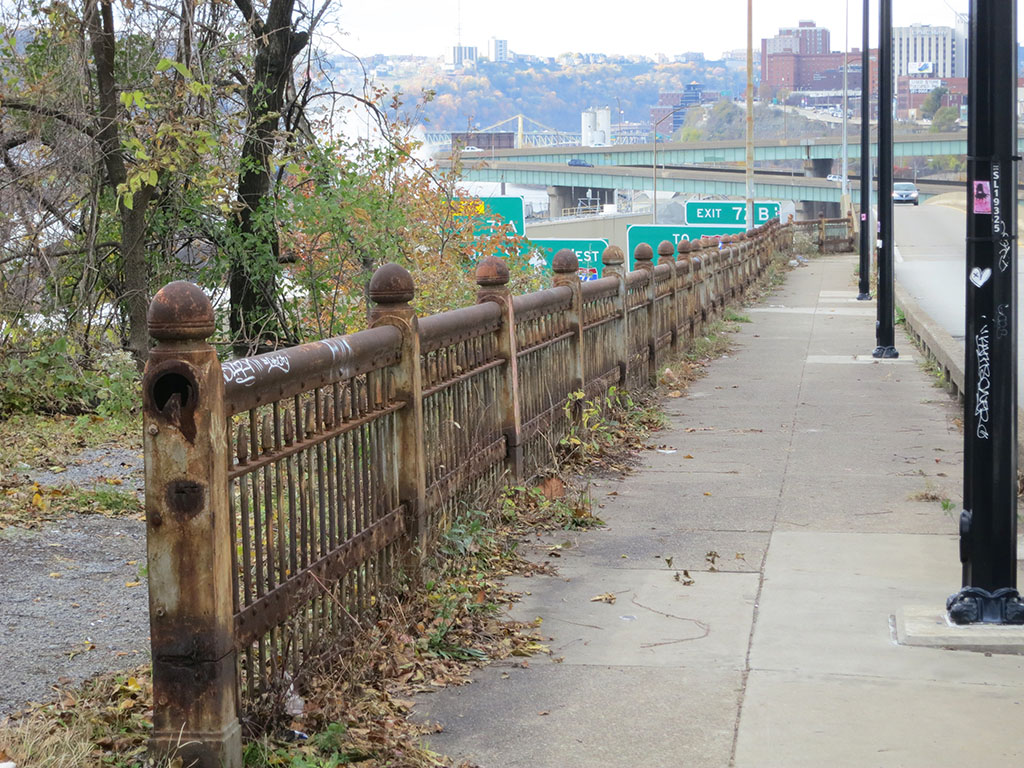 Towards Lawn Street from Forbes, Top – Before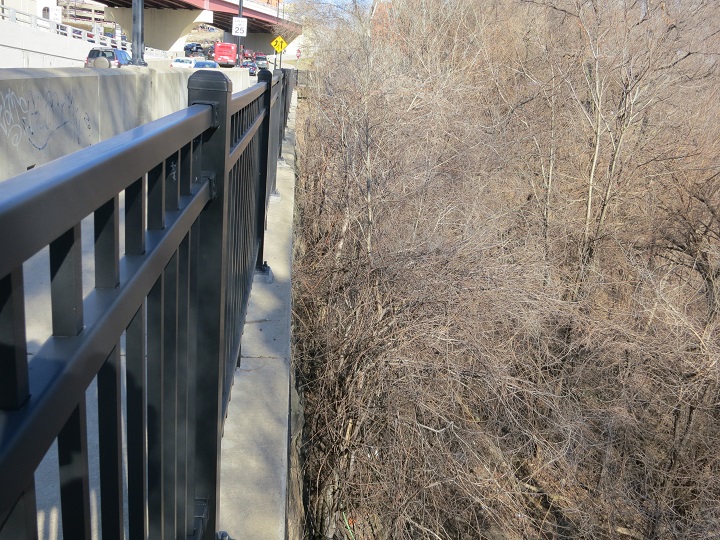 Towards Lawn Street from Forbes, Top – After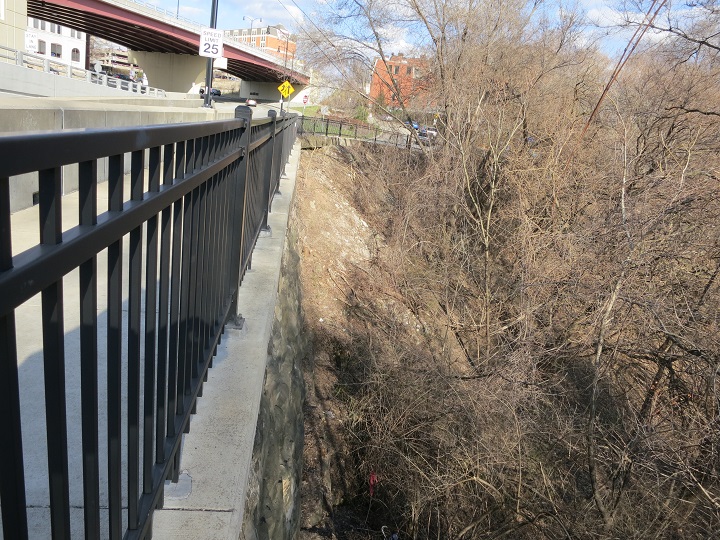 Towards Lawn Street from Forbes, Bottom – After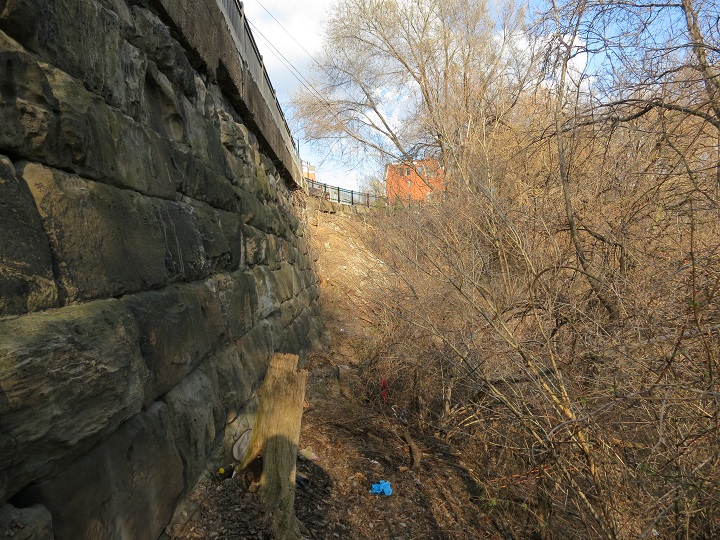 Forbes Towards Downtown, Bottom – Before

Forbes Towards Downtown, Bottom – After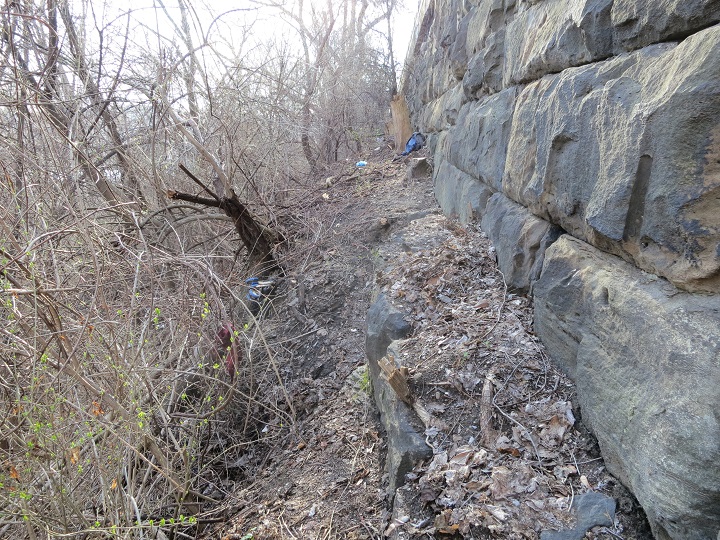 More Forbes Towards Downtown, Bottom – Before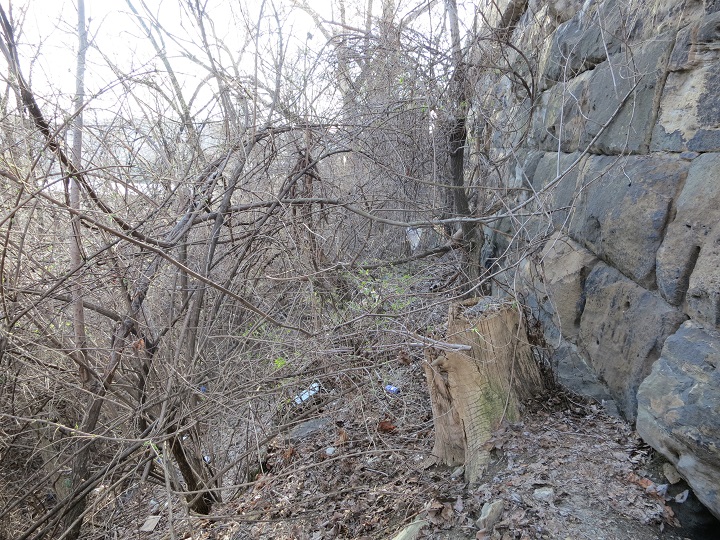 Saw Used to Cut Trees on Slope